Products Categories
Latest news
Find us
ADD: Zhongxing Rd, Anqing city, Anhui,China
TEL: 0086-556-5523458
FAX: 0086-556-5523458
E-mail: chinakason@qq.com admin@chinacleaningblock.com

> Cedar Ball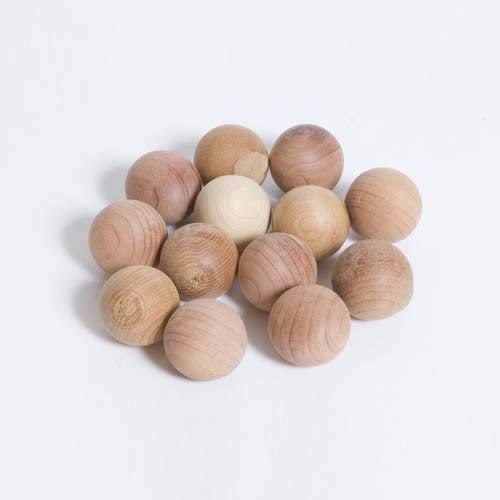 Fragrant Scent American Red Cedar Wood Balls
product name: cadar ball
moq: no limit
material: wooden
main markt: all the world
Product introduction
Product name: cedar balls
100% Nature Red Cedar Rings Wood Accessories Sets Aromatic Cedar For Hangers. Safe alternative to chemicals.
Please kindly note: It is made of Natural Red Cedar with ORIGINAL SMELL (You may only smell the fragrance when put them under your nose but it does not influence the effect)
Over the years, we have been doing only one thing, that is, constantly developing the value of cedar. All our goals
are to make every cedar wood achieve its greatest value.
We create a series of products to share with customers, using 100% American cedar, after simple cutting, grinding.
No pollution, no toxicity, no chemical addition. When you put the product in the wardrobe, it is equivalent to giving the wardrobe to the natural cedar forest to take care of it.
We advocate healthy lifestyles, keep away from pollution, and keep away from chemical products that affect our health.
We always believe that nature is the best.