Products Categories
Latest news
Find us
ADD: Zhongxing Rd, Anqing city, Anhui,China
TEL: 0086-556-5523458
FAX: 0086-556-5523458
E-mail: chinakason@qq.com admin@chinacleaningblock.com

> Shoes Eraser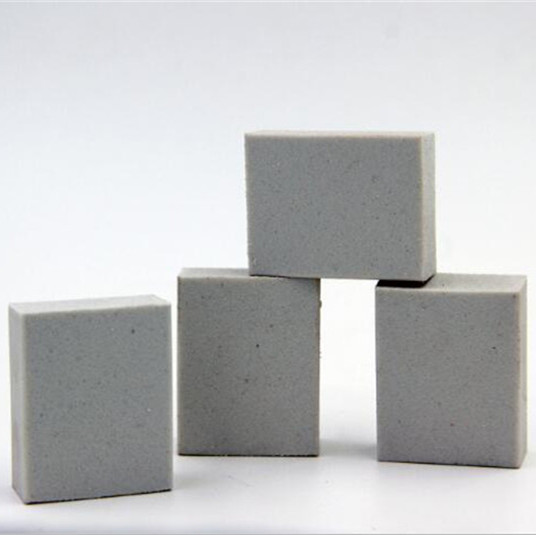 Suede and Nubuck Cleaning Block
color:gray,white, blue,etc
size: customized
main use:household cleaning
Shape: rectangle
Product introduction
Suede Brush Set,shoes eraser, cleaning block, suede and nubuck cleaning block


SPECIALLY DESIGNED TO CLEAN SUEDE & NUBUCK: Use our professional grade kit to easily and effectively remove scuff marks, dirt, debris, dried mud, soil, salt, dust & perspiration from the surface, sides, seams, welts, crevices & grooves. It is safe for all suede, nubuck or napped finished leather. Use for cleaning your shoes, boots, pumps, heels, purses, uggs, sneakers, car seats, couches, handbags, belts, gloves, skirts, shirts, jackets, wallets, clothes, garments & furniture.

INCLUDES 3 CLEANING TOOLS - BRISTLE BRUSH, CREPE BRUSH & ERASER: Our cleaning set contains the most effective tools to remove marks and spots while reviving and restoring the fibers and nap without causing damage. Depending on your cleaning needs, these brushes can be used gently or vigorously to lift away soil, stains, marks and scuffs. These brushes work great alone or with a suede cleaning liquid solution or spray.

EXCEPTIONAL QUALITY: We use premium materials not found in other lesser quality brands. Do not be fooled by imitation products! Our brushes and eraser are made to strict, tested, trade-secret standards to ensures a safe use on high-end luxury goods. It's an excellent birthday, Christmas, graduation or anniversary gift for men, women, boyfriend, girlfriend, businessmen, or groomsmen. We stand behind the quality of our products - 100% SATISFACTION GUARANTEE.

SAFE FOR SUEDE, NUBUCK OR NAPPED FINISHES: Our brush set & eraser are safe, effective and easy to use to remove spots and stains. They also restore and revivie the texture by raising the nap without causing damage. Select the suitable tool from this set based on your cleaning needs or use all 3 tools together to clean even the most stubborn stains and bring suede and napped leather back to its original texture. Always test on a discrete area for colorfastness before treating entire article.

OUR ETHICAL FAMILY COMMITMENT: Proudly made with only premium materials and animal cruelty free practices. Our minimal socially responsible packaging is eco-friendly and recylable. 100% Manufacturer Money Back Guarantee! If you don't love our Premium Suede + Nubuck Brush Set, let us know and receive a full, no questions asked refund. We are an American, small family owned business committed to making great products that are safe for you, your family and the planet!