Products Categories
Latest news
Find us
ADD: Zhongxing Rd, Anqing city, Anhui,China
TEL: 0086-556-5523458
FAX: 0086-556-5523458
E-mail: chinakason@qq.com admin@chinacleaningblock.com

> Foot Pumice Stone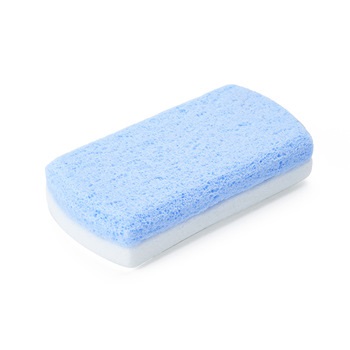 blue color foot pumice stone
color:gray,blue,white color
size: customized
main use:household cleaning
Shape: rectangle
Product introduction


pumice stone is a natural, porous stone with gentle abrasive properties, resulting in a porous material, treat your feet by the safe, naturally occurring lava stones and keep you feet feeling smooth!


Renew your feet with the exfoliating power of this natural pumice stone that helps remove stains, corns and calluses, also to do a whole-body exfoliation that will leave your skin looking fresh and youthful
Ergonomic design makes it easy to handle and use, the volcanic pumice stone fits easily in your hand. The loops of cord allow you to hang the stones to dry; an important part of caring for your pumice stones.
To use, soak callused skin in warm water until it feels soft. Then wet the foot pumice stone in soapy water and rub it gently over the callus in a circular motion.
Say goodbye to cracked heels and nasty calluses. Say Hello to beautiful, smooth and silky feet. Phogary pumice stone is your smart choice.